You are currently browsing the tag archive for the 'food of spain' tag.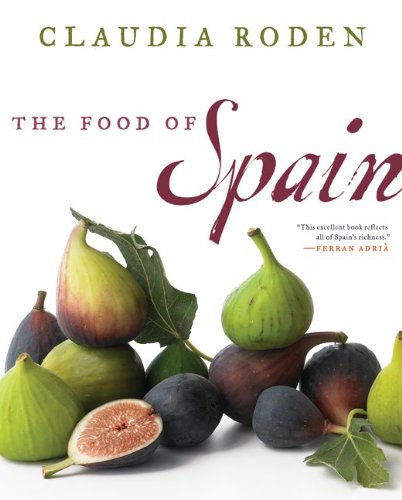 The recipe: Meatballs in almond sauce (albóndigas en salsa con picada de almendradas)
The ingredients: ground pork and/or ground veal, white bread, parsley, chicken stock, white wine, saffron, lemons; blanched almonds, garlic
The book: The Food of Spain, by Claudia Roden
Why I tried it: During this book's official testing period for its full review in the Globe, I noticed that almonds and saffron took starring roles (as opposed to cameos) in many of the recipes.  I love both ingredients, but had not been in the habit of combining them.  So I thought that alone was an intriguing notion, and maybe also típico in some way.
Why I love it: It's the strangest way to build a sauce–a thin broth of chicken broth white wine seasoned with saffron and lemon zest, and then thickened with the picada–a ground paste of fried almonds, bread, and garlic.  It cooks down into a dense yellow sauce that sticks to the bottom of the pan.  But once you add the browned meatballs, the saffron, almonds, parsley and pork start to sing together, and you end up with one of those dishes that leads to a complete breakdown in table manners.  I scraped the pot with the serving spoon, my fork, and finally my finger.
Caveat: Hope you like to wash dishes!  This recipe takes a pile of prep bowls, 3 separate skillets (not counting having to wash the whole Cuisinart meat-grinding attachment if you like freshly ground pork, as I do), and a solid 90 minutes of work.  But please believe me when I say it's totally worth it.
In a word, swoon-worthy.
These are the books I live for, the ones where every recipe opens up a whole new horizon of deliciousness.  I also love having an answer when people ask me "What's your favorite cookbook this year?"
Review of Claudia Roden's The Food of Spain in today's Boston Globe.